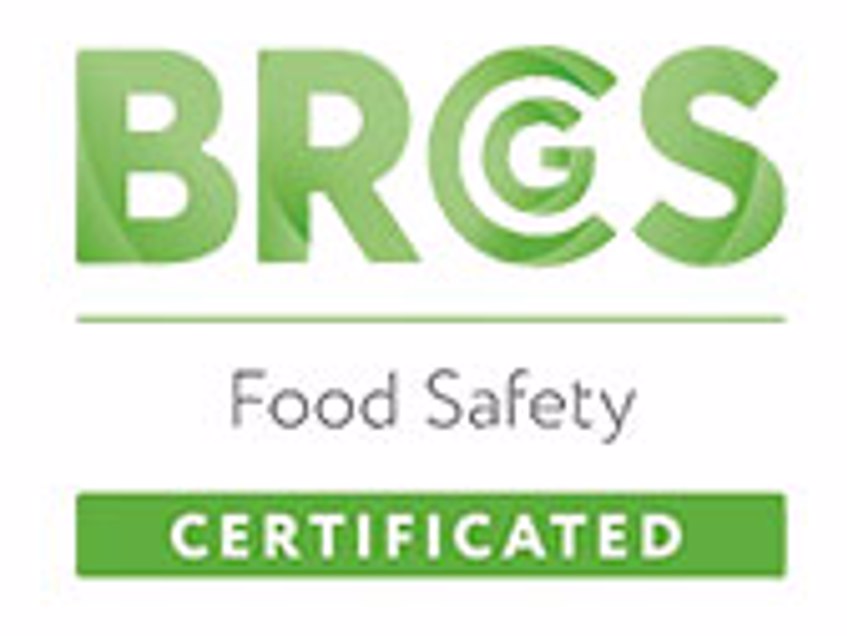 BRCS Food Safety Certification - One of the strictest standards in food processing comes from the UK.
During the first factory assessments in September 2018, the BRC benchmark team scored the plant as Grade B.
Thanks to the constant innovation, improvement in the production stages along with specific food safety plans, in addition to the determination of the leadership along with raising the awareness of the company's staff, in the second assessment in September 2020, grade A has been certified by the assessment department for Gold Cashew Company Limited. This is a valuable recognition for the efforts of the company's employees and we are determined to maintain to always bring customers the best quality and safest products.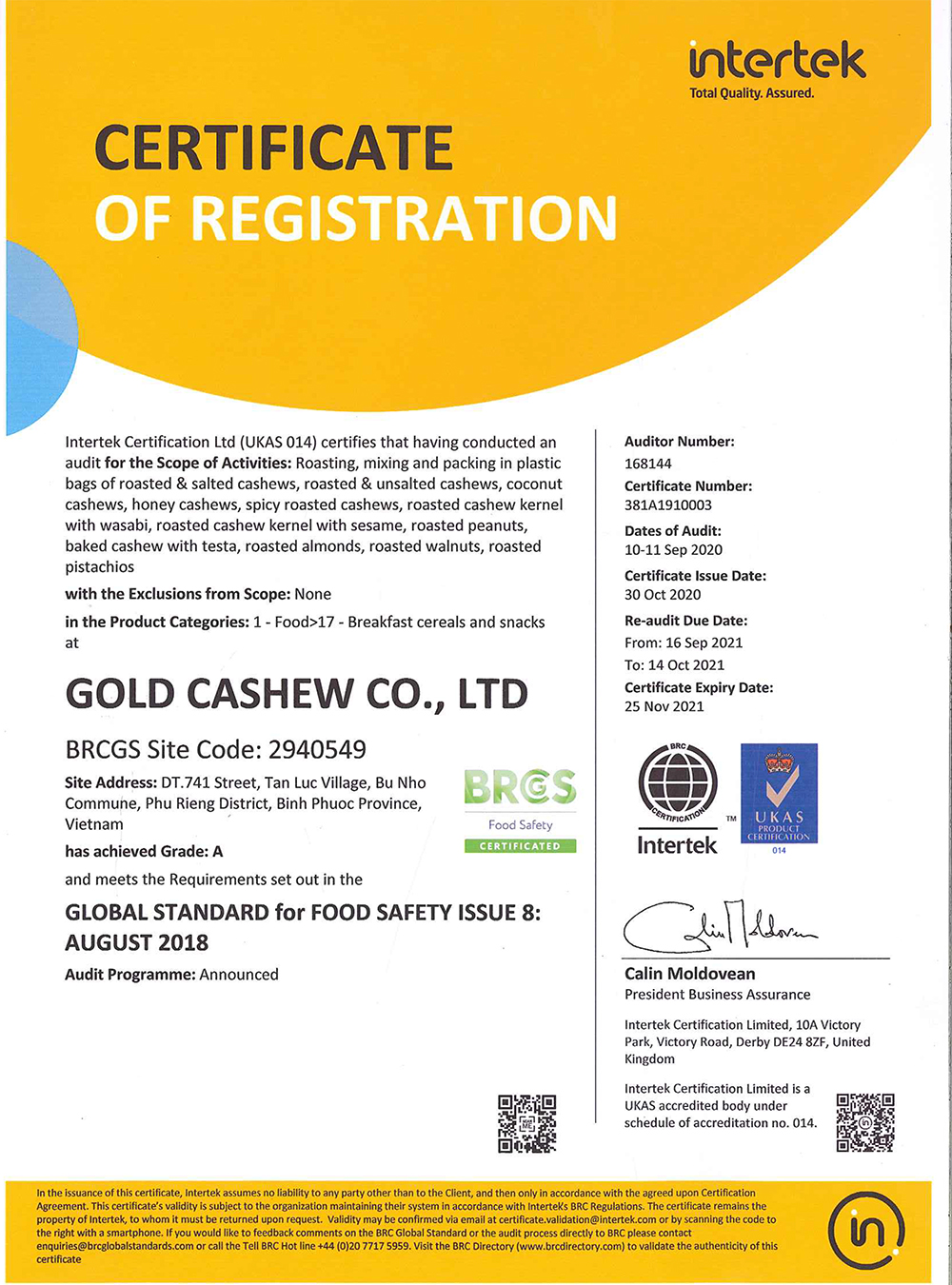 Get
in touch
We are the expert coconut water, coconut oil, coconut milk, coconut cream, desiccated coconut supplier & manufacturer. Get in touch with us by sending email or filling the form. We are always here to answer any question.