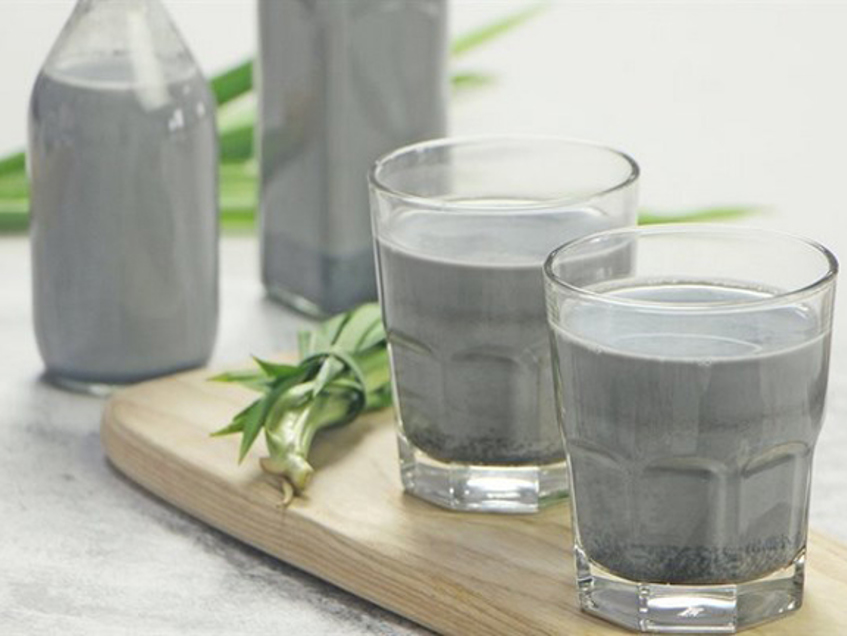 Ingredient
The Ingredients of cashew milk with black sesame include: Water: 400ml, Black sesame seeds: 2 tbsp, Cashew: 4-5 nuts, Salt, malt.
Implementation steps
Step 1: Bring sesame seeds to clean the sand, wash in a sieve and soak overnight (6 - 8 hours), fresh cashews are roasted and then peeled, or you can use roasted cashews without salt or very little salt and must be new to avoid affecting the taste and quality of milk after cooking.
Step 2: Put water, sesame seeds, and cashews into the blender for about 2 minutes, let the mixture rest for 5 minutes before grinding until smooth.
Step 3: Put the water mixture into the cooking pot with very low heat, stir continuously in a certain direction so that the milk does not burn, at the same time need to skim continuously, cook for 5 minutes, add a little salt, malt, and cook for about 10 minutes.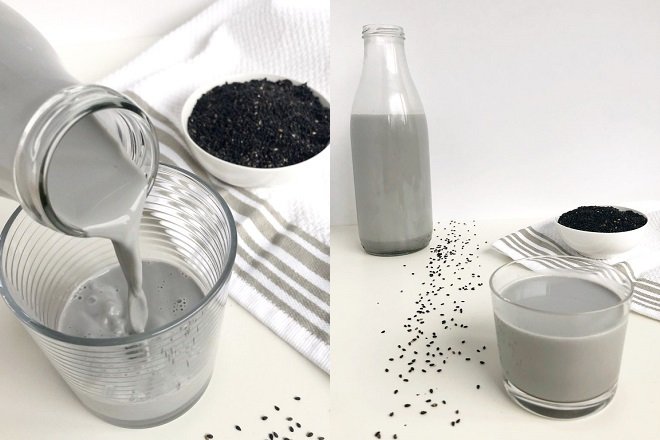 Cashew milk with black sesame will be suitable to drink hot, a source of nutritious energy for morning. Besides, milk can be extracted into chilled bottles and used gradually in 1-2 days but not longer. For adults, they can drink the residue or filter the residue (the residue is rich in nutrients, which can be mixed with flour to make cakes). And when giving cashew milk with black sesame to children, the residue should be filtered to make it easier for children to digest. Similar to the cashew milk recipe above, you can increase or decrease the ingredients or combine beans to create many other delicious and nutritious drinks.
Get
in touch
We are the expert coconut water, coconut oil, coconut milk, coconut cream, desiccated coconut supplier & manufacturer. Get in touch with us by sending email or filling the form. We are always here to answer any question.