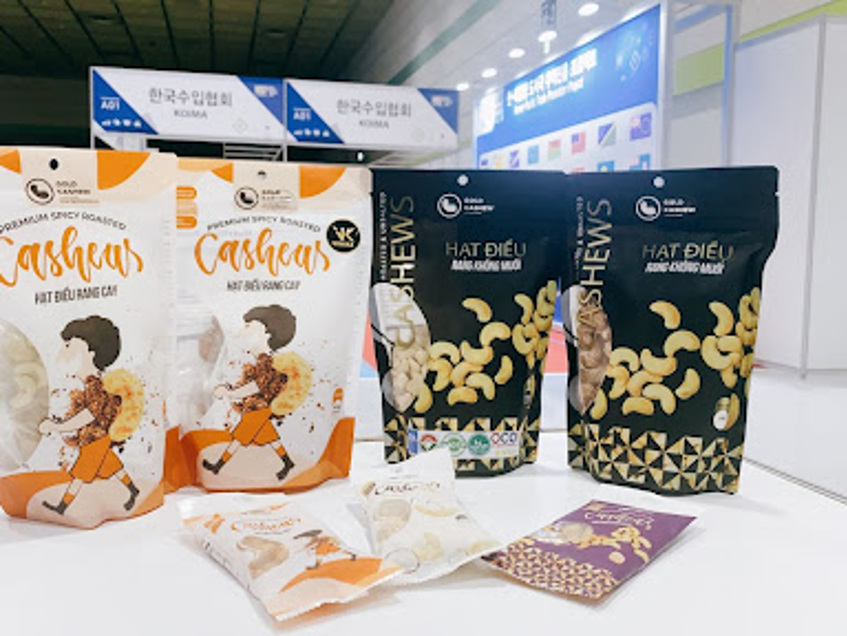 In order to further promote the product image and seek export opportunities for Vietnam's high-quality agricultural products that are in the harvest season but facing difficulties in output due to the COVID-19 epidemic, the Embassy Vietnam in Korea has actively coordinated with a number of overseas Vietnamese businesses to participate in the 2021 Import Fair in Seoul. This big fair lasts from July 22-24 at COEX International Expo Center, Seoul city.
This is an annual fair organized by the Korea Importers Association (KOIMA) under the auspices of the Ministry of Trade, Industry and Energy, the Ministry of Foreign Affairs of Korea, and the Korea International Trade Association (Korea International Trade Association (KITA), Korea Trade and Investment Promotion Organization (KOTRA) and other embassies in Korea.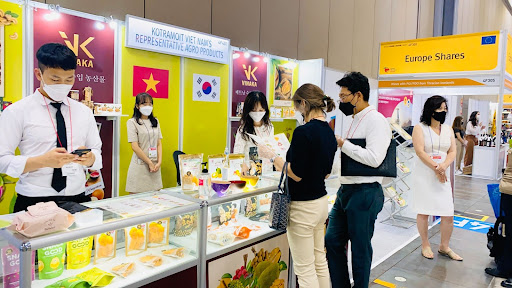 This year's fair has a scale of about 200 booths, organized in face-to-face and online form, attracting the participation of businesses from about 40 countries and territories around the world. Products of Gold Cashew participated and received the attention and support of many customers as well as businesses, considered as potential products for the Korean market.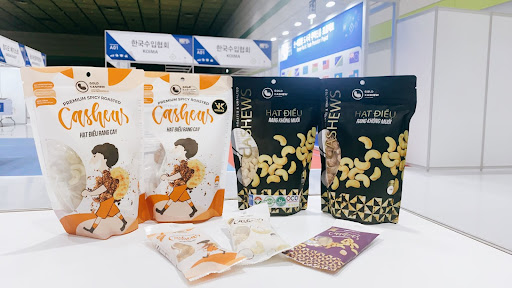 This is an opportunity for Vietnamese businesses to introduce and promote their products; exchange, find partners, expand business opportunities with domestic and international enterprises.
In the field of trade, the two countries are currently important trading partners of each other. South Korea is Vietnam's third largest trading partner after China ($133 billion) and the United States ($90.7 billion), with a total import-export turnover of $66 billion in 2020, of which export reached $19.1 billion, import reached $46.9 billion.
Export of agricultural, aquatic products and processed foods to South Korea in 2020 reached $1.2 billion, accounting for 4.1% of the total import value of this item of Korea.
Get
in touch
We are the expert coconut water, coconut oil, coconut milk, coconut cream, desiccated coconut supplier & manufacturer. Get in touch with us by sending email or filling the form. We are always here to answer any question.