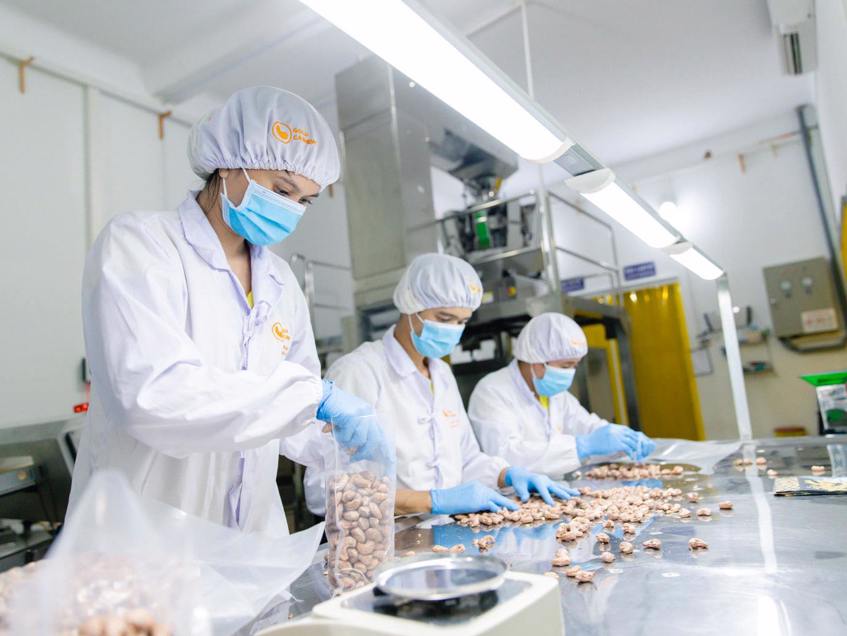 Originally an employee of the quality management and product development department of a cashew nut processing company with a large scale in Binh Phuoc province, Mr Tung regularly researches in-depth about product lines processed from cashew nuts. Working in contact with partners who are foreign experts helps him learn from experience, grasp the needs and desires of customers and the market. After 9 years of working as an employee, with accumulated knowledge and experience, Mr. Tung decided to open a company that specializes in processing products from Cashew nuts and targets foreign customers.
Determining the target audience is foreign customers and the requirements for product quality are strict, Mr. Tung has to spend a lot of time researching and finding suitable technology solutions. However, the cost of investing in machinery is quite high and if he doesn't understand the technology, he will face many risks, reducing the value of cashews. So he brought cashews directly from Binh Phuoc to abroad to test processing on the modern machine system. Now, Mr. Tung has invested in an automatic cashew roasting and packing machine system with a capacity of 90 tons/month.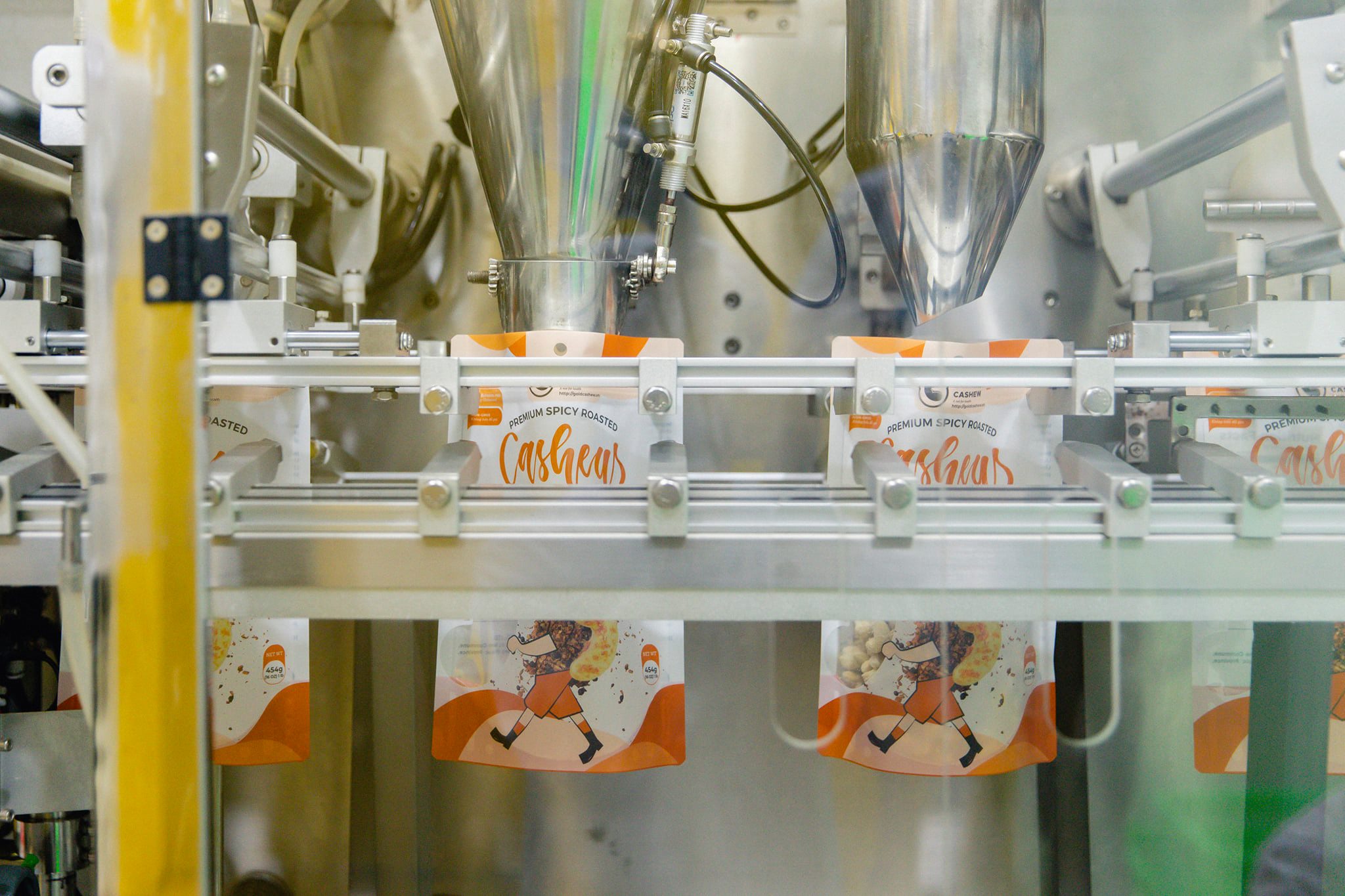 The Company's production process is designed in a closed manner according to the one-way principle and is strictly managed. Before entering the production workshops, workers must go through the hand washing area, wear protective and sterile clothing, hazard control system, insect control, and UV projector for sterilization. Determining the goal of bringing the Cashew brand to the world, focusing on product quality and meeting the needs of customers, Mr. Tung focused on investing to increase the competitiveness and value of cashew nuts.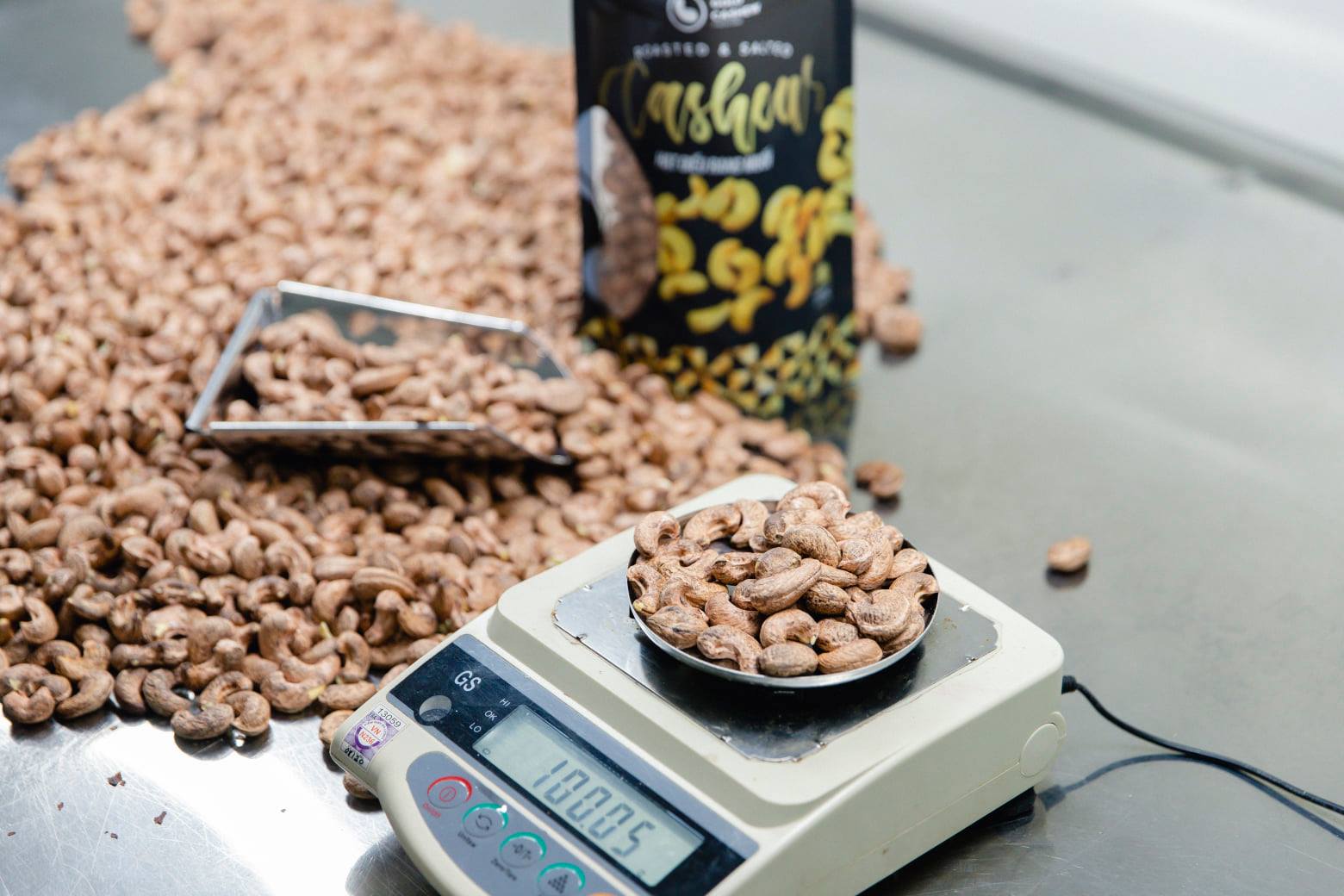 Right from the input materials, Gold Cashew Company has controlled the quality, ensuring the quality of cashew type 1. Up to the processing stage, with each type of product, a specialized roasting technique is applied to keep its unique flavor. To ensure quality from raw materials, Mr. Tung has cooperated with large cashew production companies in the province and additional raw materials from Indonesia and Cambodia to diversify the supply chain. Currently, the company has exported 60-70% of its products and the rest is sold in the country. It is expected that this year it will export to a number of countries in Japan, Korea, the US, and the European region. The main products of the Company include: Roasted & salted cashews; roasted & unsalted cashews; roasted cashews with coconut; roasted cashews with honey; spicy roasted cashews; roasted cashews with chocolate; roasted cashews with wasabi.

Get
in touch
We are the expert coconut water, coconut oil, coconut milk, coconut cream, desiccated coconut supplier & manufacturer. Get in touch with us by sending email or filling the form. We are always here to answer any question.