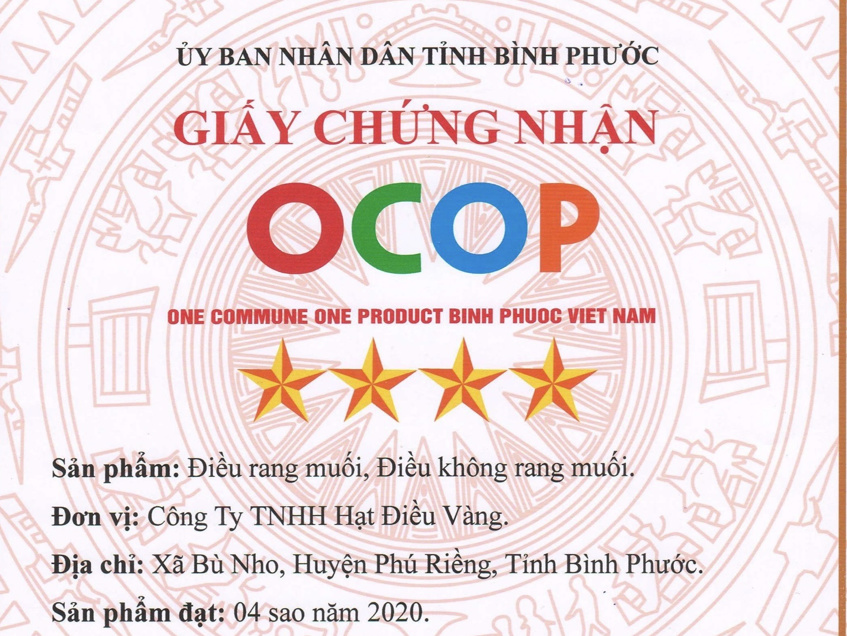 On January 18, 2021, two products of Gold Cashew: Roasted & Salted Cashews, Roasted & Unsalted Cashews were recognized by Binh Phuoc Provincial People's Committee and granted the OCOP product certificate (Program "One Commune One Product") under the first OCOP program in Binh Phuoc province, 2020.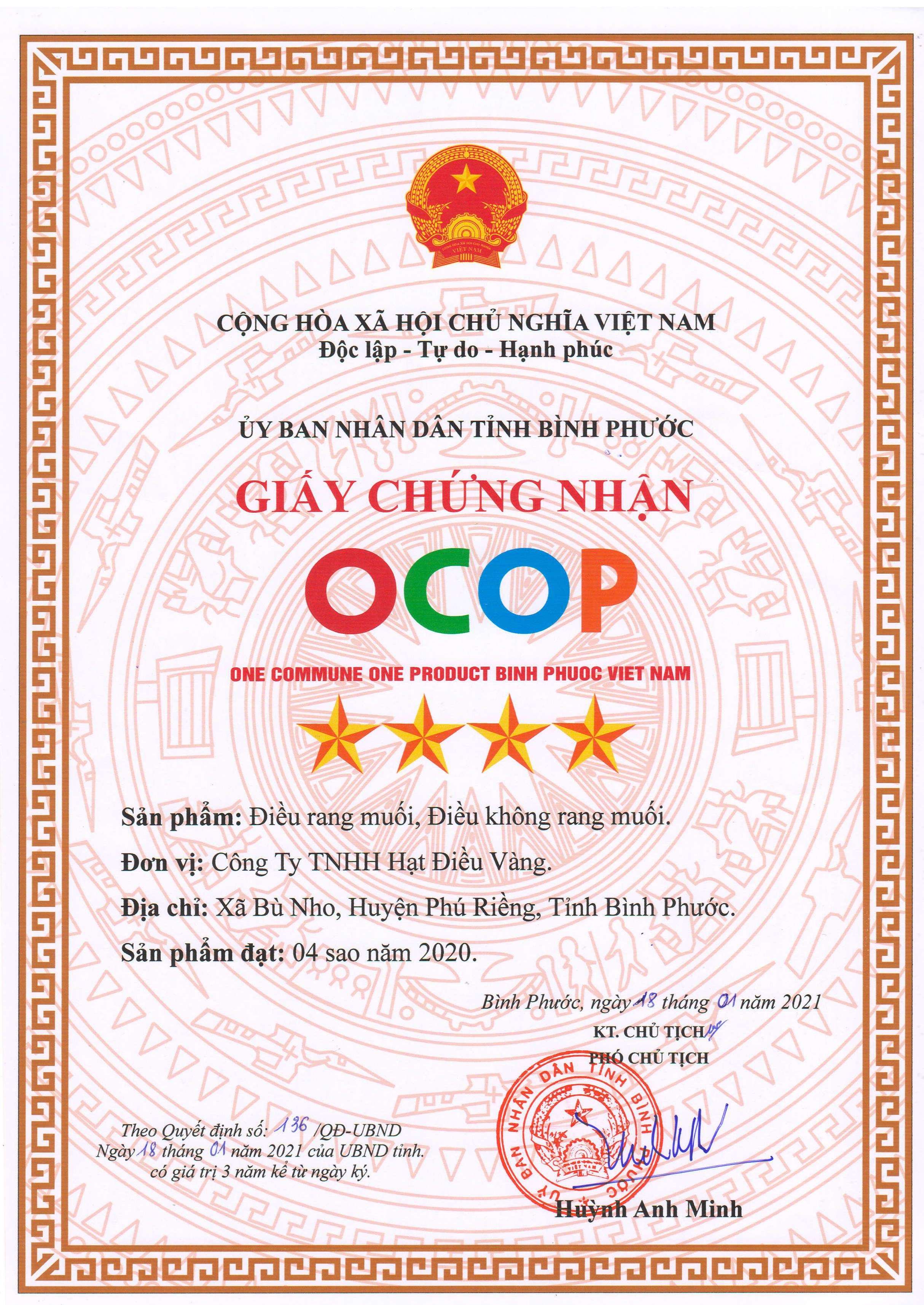 Compared with other products in the certification field, the products under the "One Commune One Product" program have received a lot of attention from consumers for the following reasons:
OCOP products are evaluated carefully and professionally in many aspects. The evaluation council consists of experts in related fields such as health, environment... Not only that, the assessment also goes through many different levels, from district level to province level, then to central level.

Products that achieve OCOP standards from 4 stars all have important certificates such as Viet Gap, ISO,...

The rating stars of a product have to go through multiple appraisal agencies with specialized departments. Along with that is the assessment of the provincial representative.

OCOP products are invested, focused on many aspects. Not only the quality but also the packaging and appearance of the product are also of special interest.

When the number of stars is achieved, the product will be under the management of the provincial OCOP agency. Products with 4 stars or more will be managed, tested and maintained by the central agency.
It can be said that for the above reasons, consumers and partners are completely assured when choosing products of Gold Cashew. An OCOP product is trusted by the number of stars received, showing the investment, attention in each stage, from the smallest details: input materials, processing, preservation to output.
Get
in touch
We are the expert coconut water, coconut oil, coconut milk, coconut cream, desiccated coconut supplier & manufacturer. Get in touch with us by sending email or filling the form. We are always here to answer any question.